The new responsive Riverside website had some issues with YouTube video embeds not fitting the design when resized and looking pretty generic in general.  We decided early on that we wanted to pack the site with video, but not a lot of thought went into how that would fit with our design.
As a solution I presented a plan to create responsive call outs featuring some preview text about the video and a call to action button that triggers a lightbox to appear with the video embed within.  A version was created for videos as well as podcasts.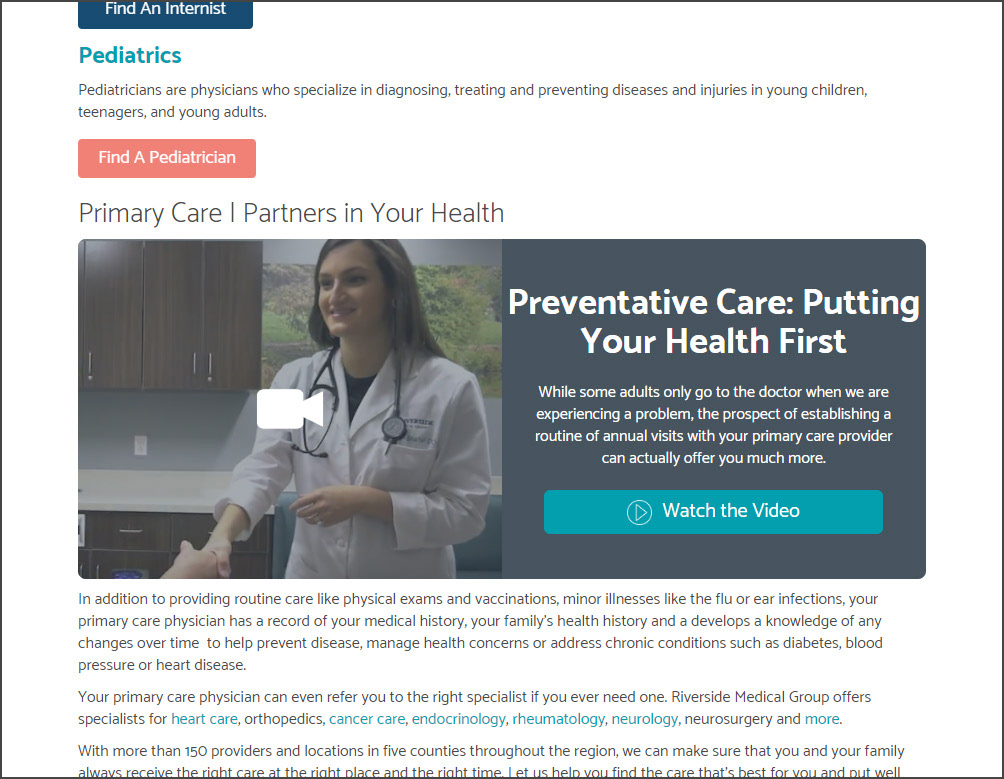 We also found that there were sidebars on the website that would benefit from videos related to the page's content, so I redesigned a smaller widget for those instances.